Pop Milano (
http://www.pop-milano.it/
) is a new club in Milan,
in the Porta Venezia district. 
They asked me to design to big murals for the inside of the club
and I decided to go with naked people having something to drink.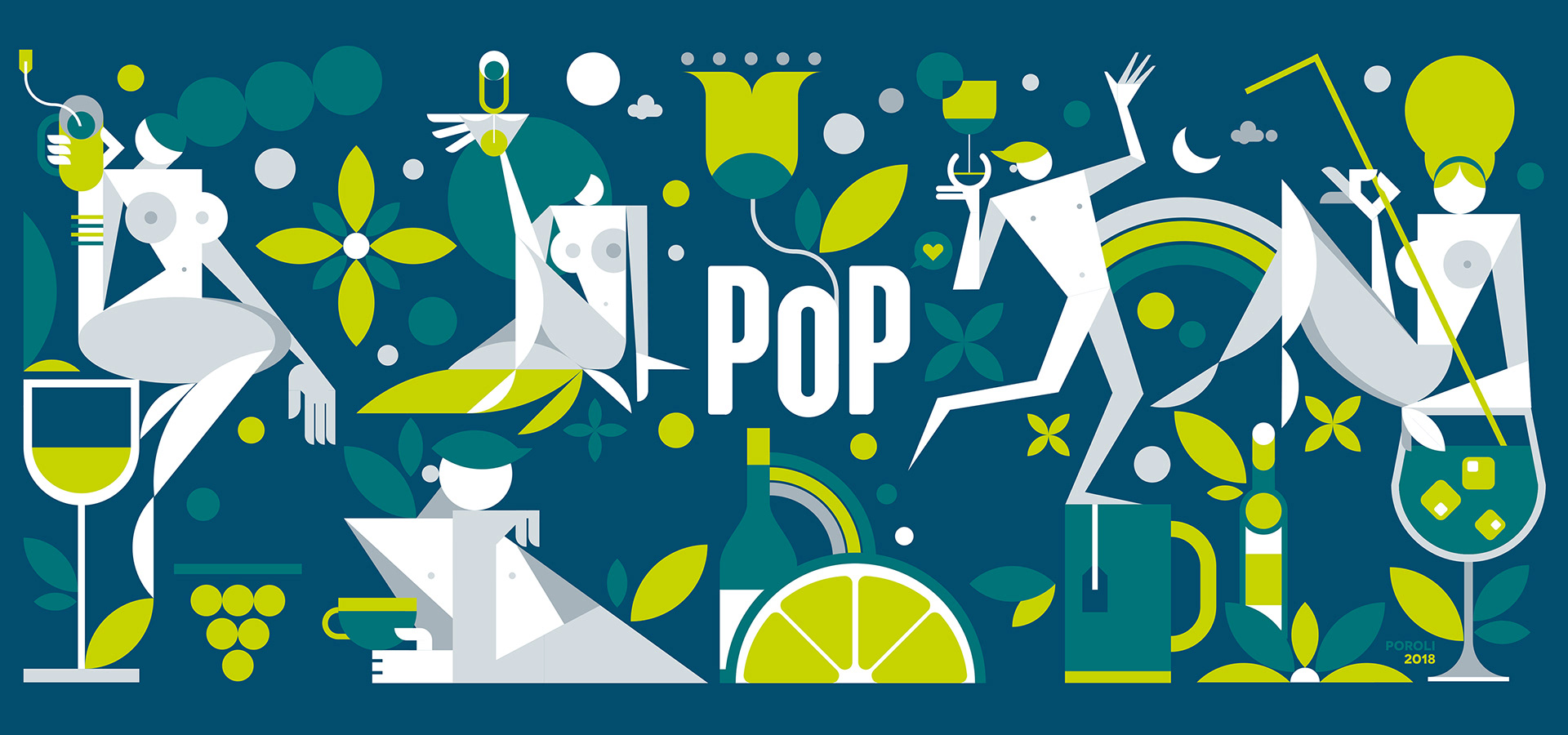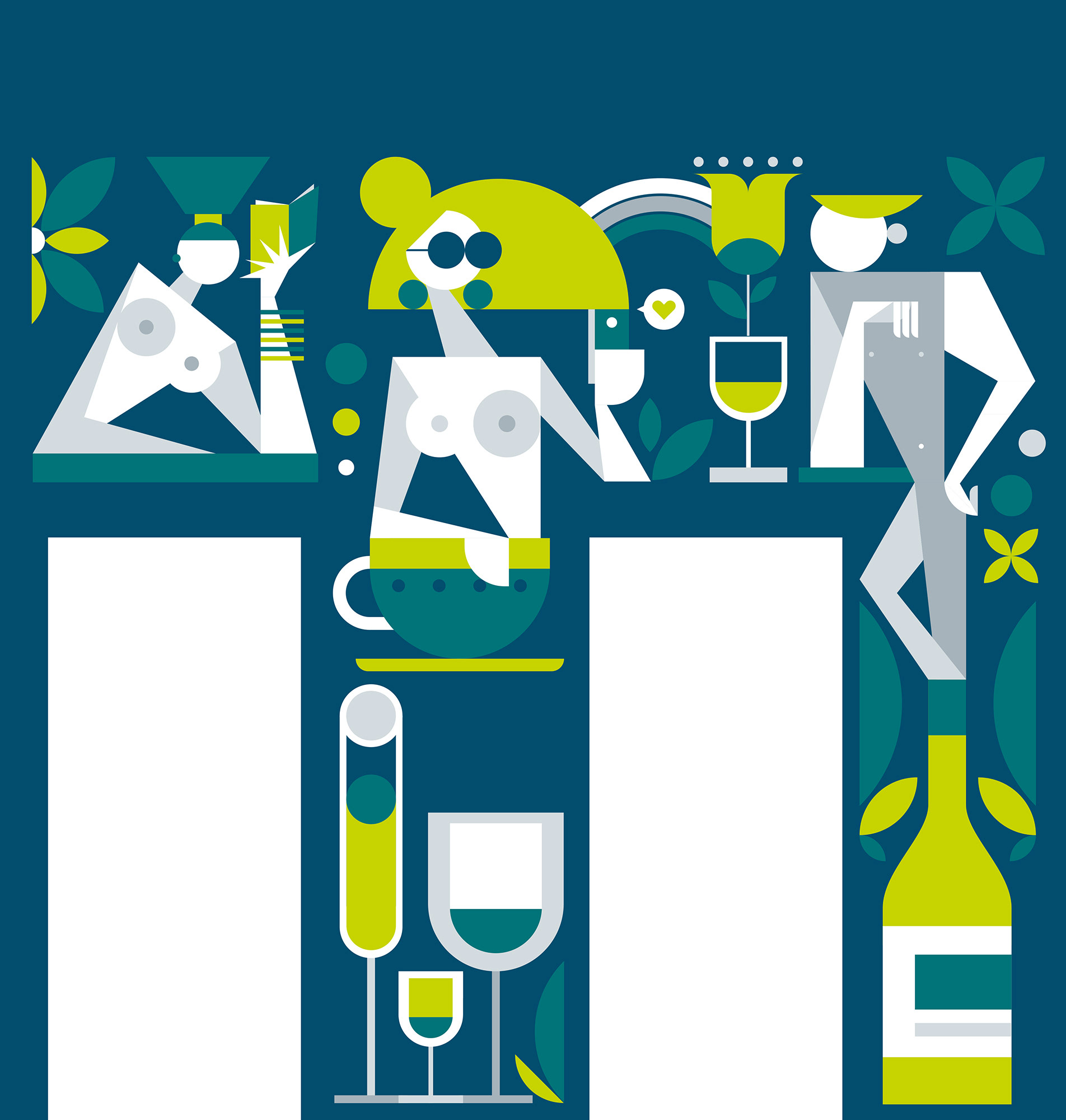 After created everything in Illustrator, my artworks have been printed as tapestry
and got on the walls of Pop Milano.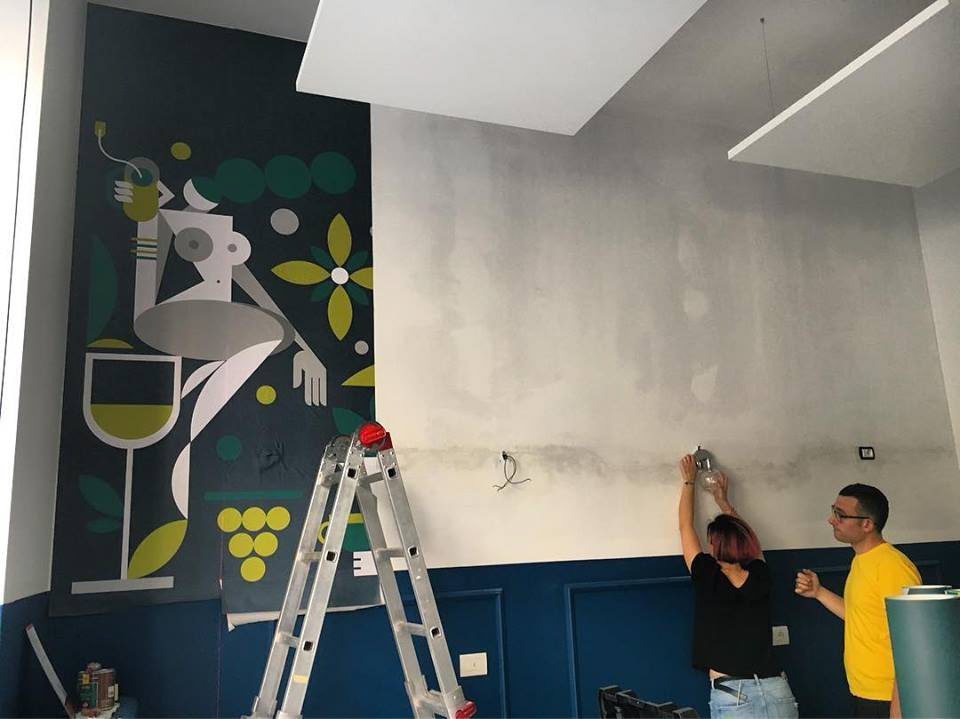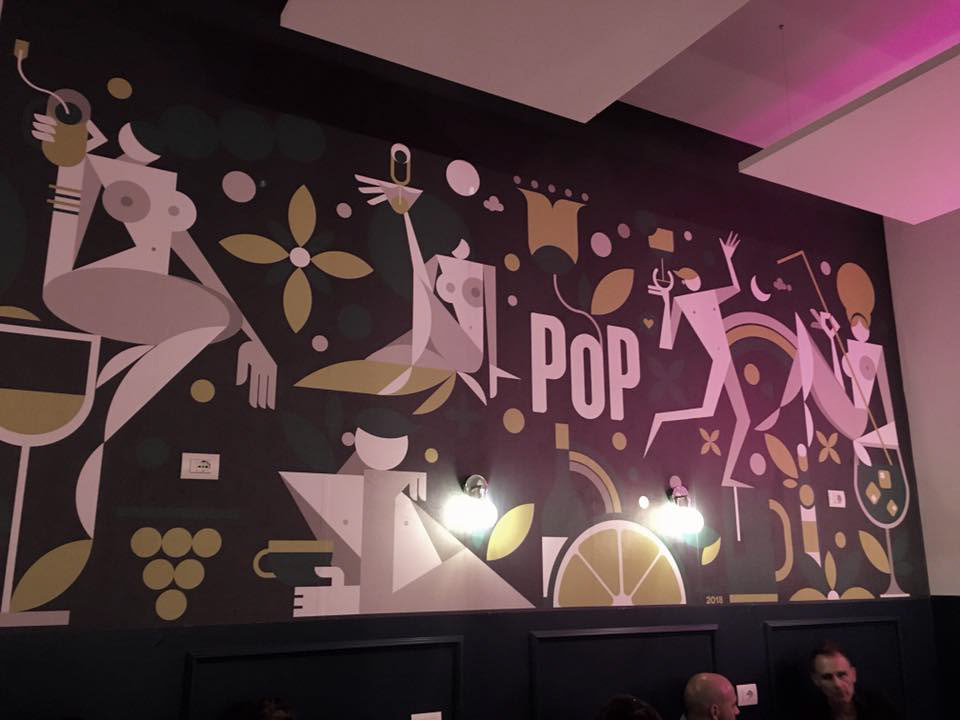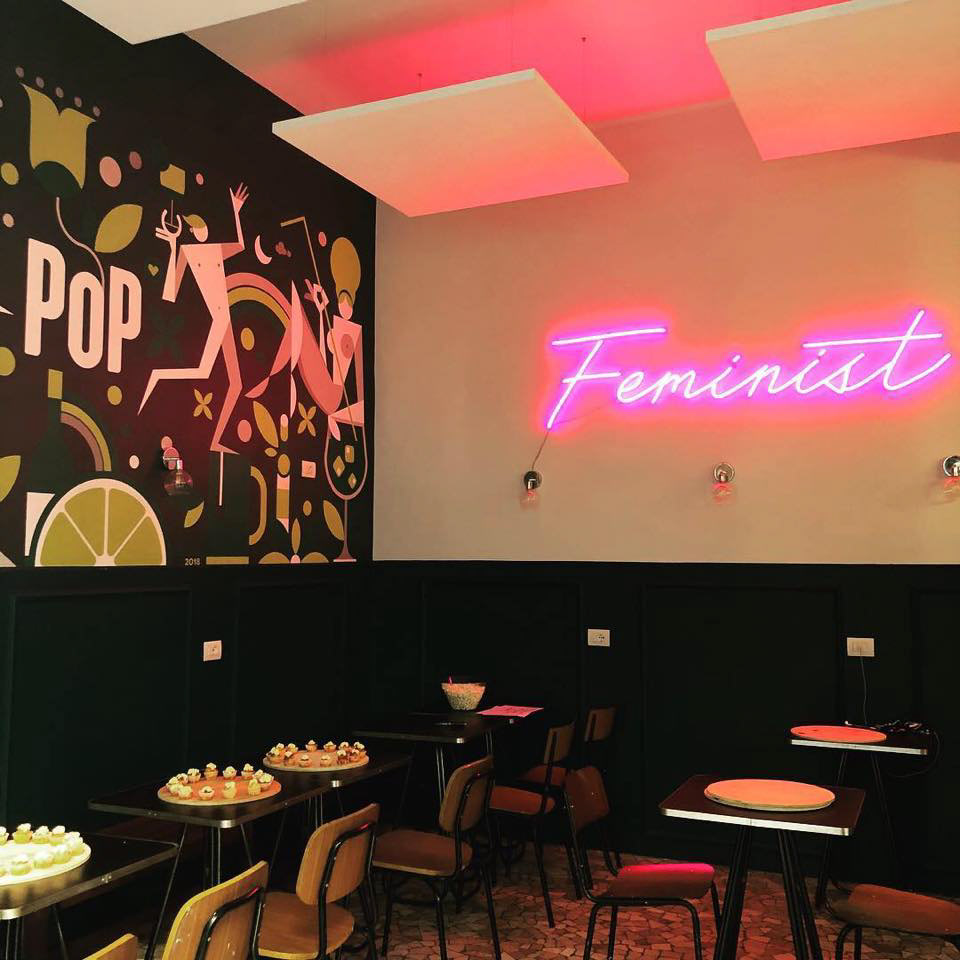 Then, to celebrate the Pride Month in Milan we decided to give them a switch, changing the color palette according to the LGBTQ rainbow.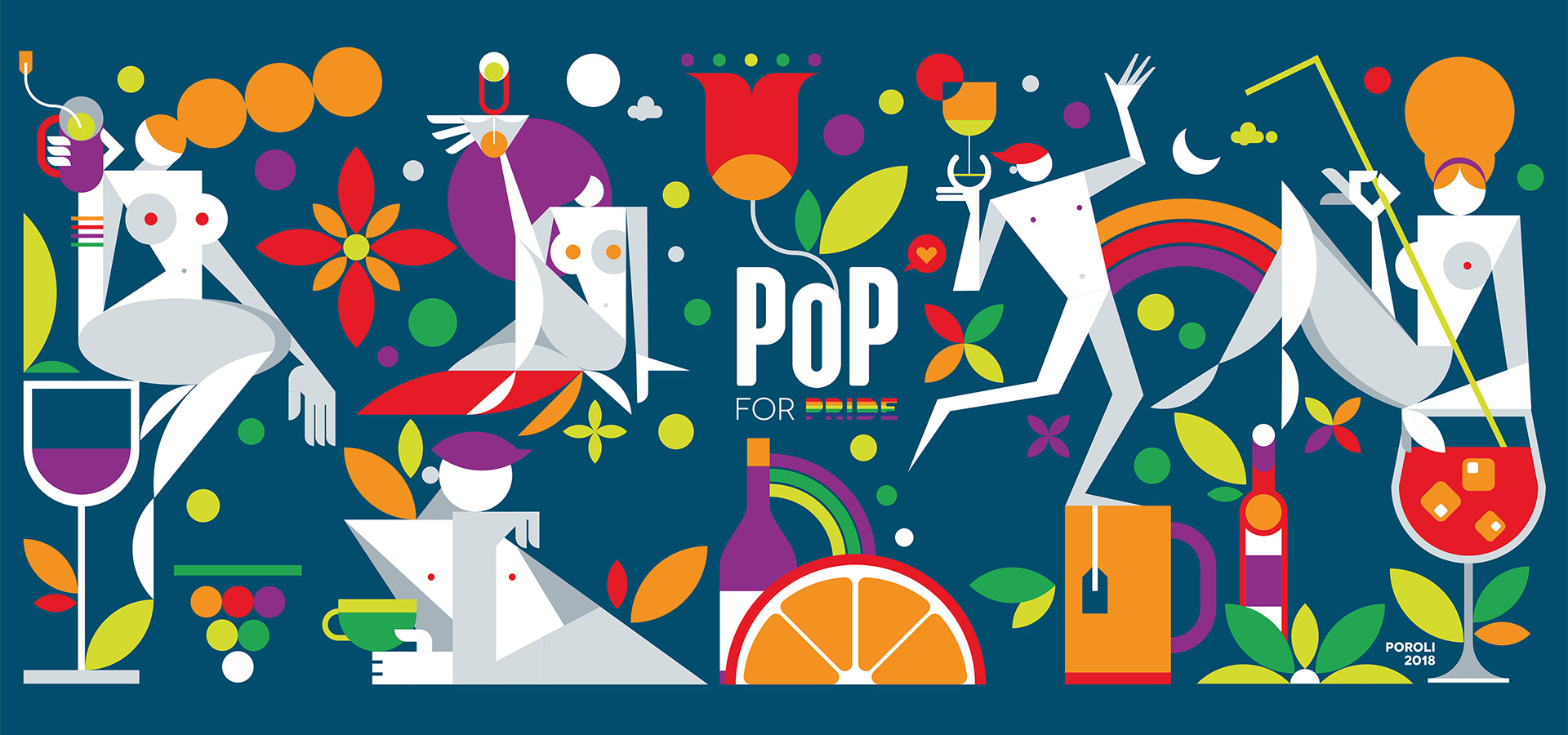 And here are a couple of photos of the new version.