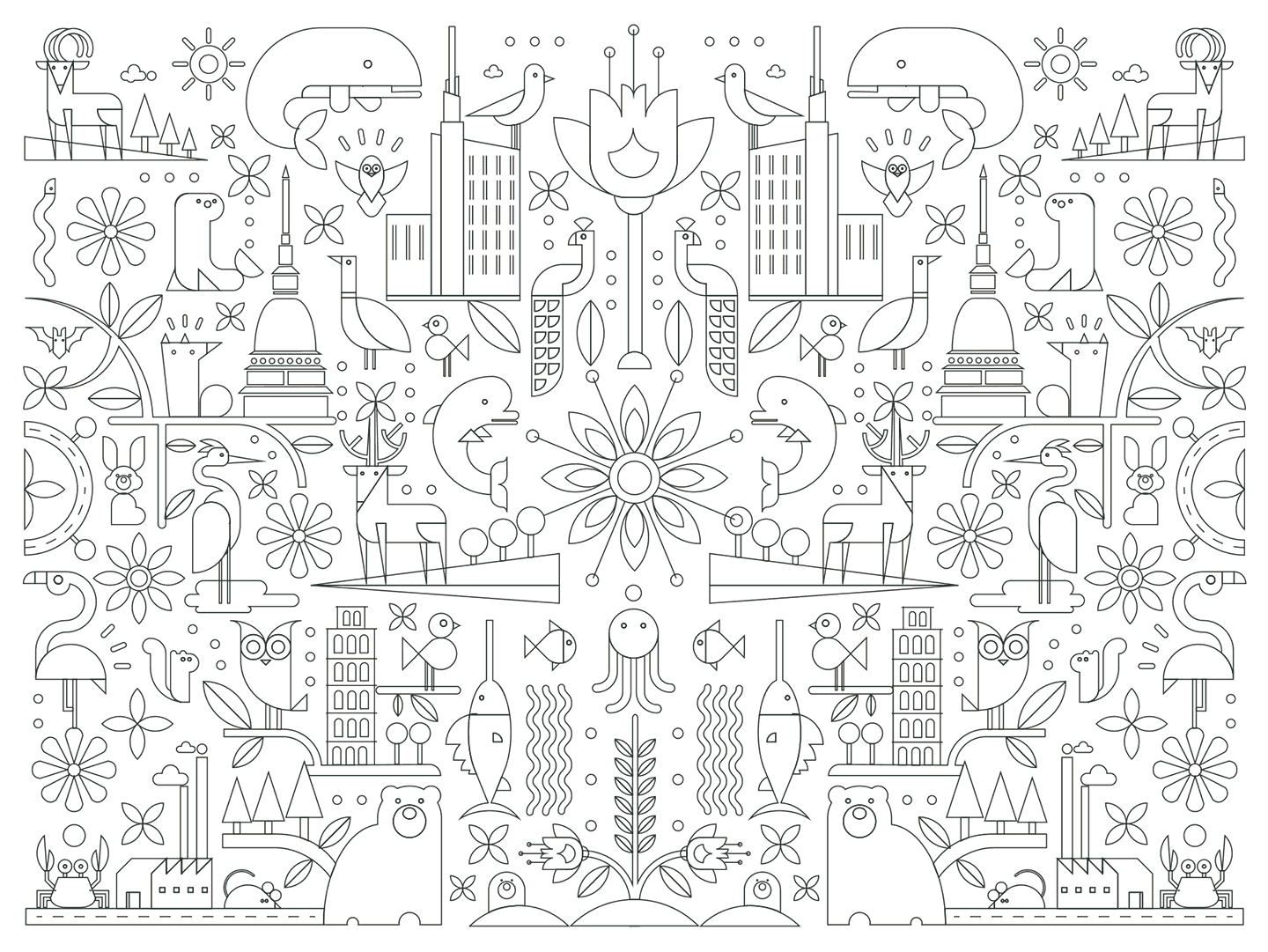 I was invited by the great Italo Rota (http://exhibit-ir.tumblr.com/) to work with him at Class event in Hangar Bicocca in Milan.
I was asked to work on a big mural inspired by italian landscapes, flora and fauna, Raffaello's work in Vatican and art by italian cartoonist Jacovitti.
This was the result, painted on the wall by vertical plotters and coloured live by a couple of assistants.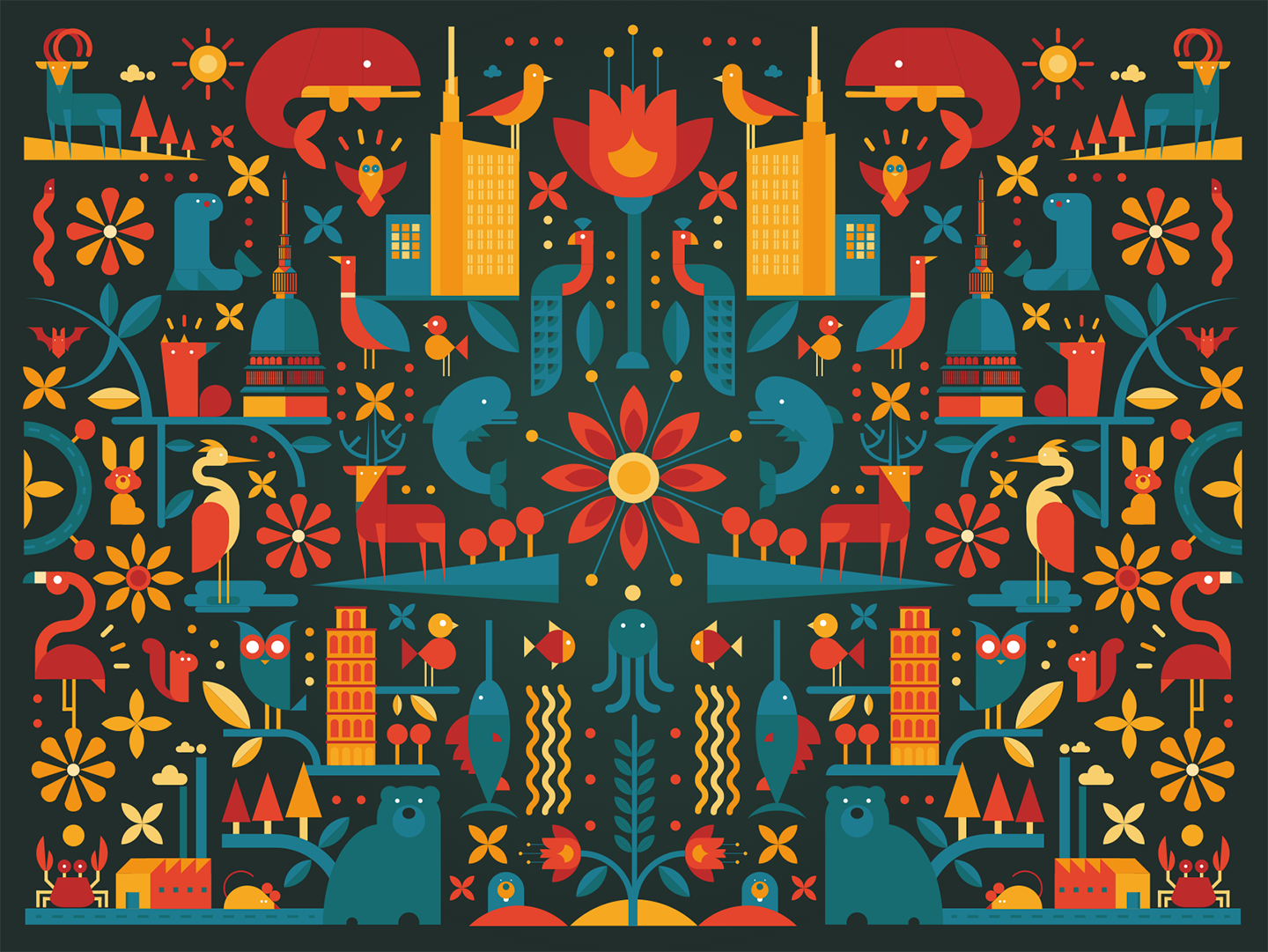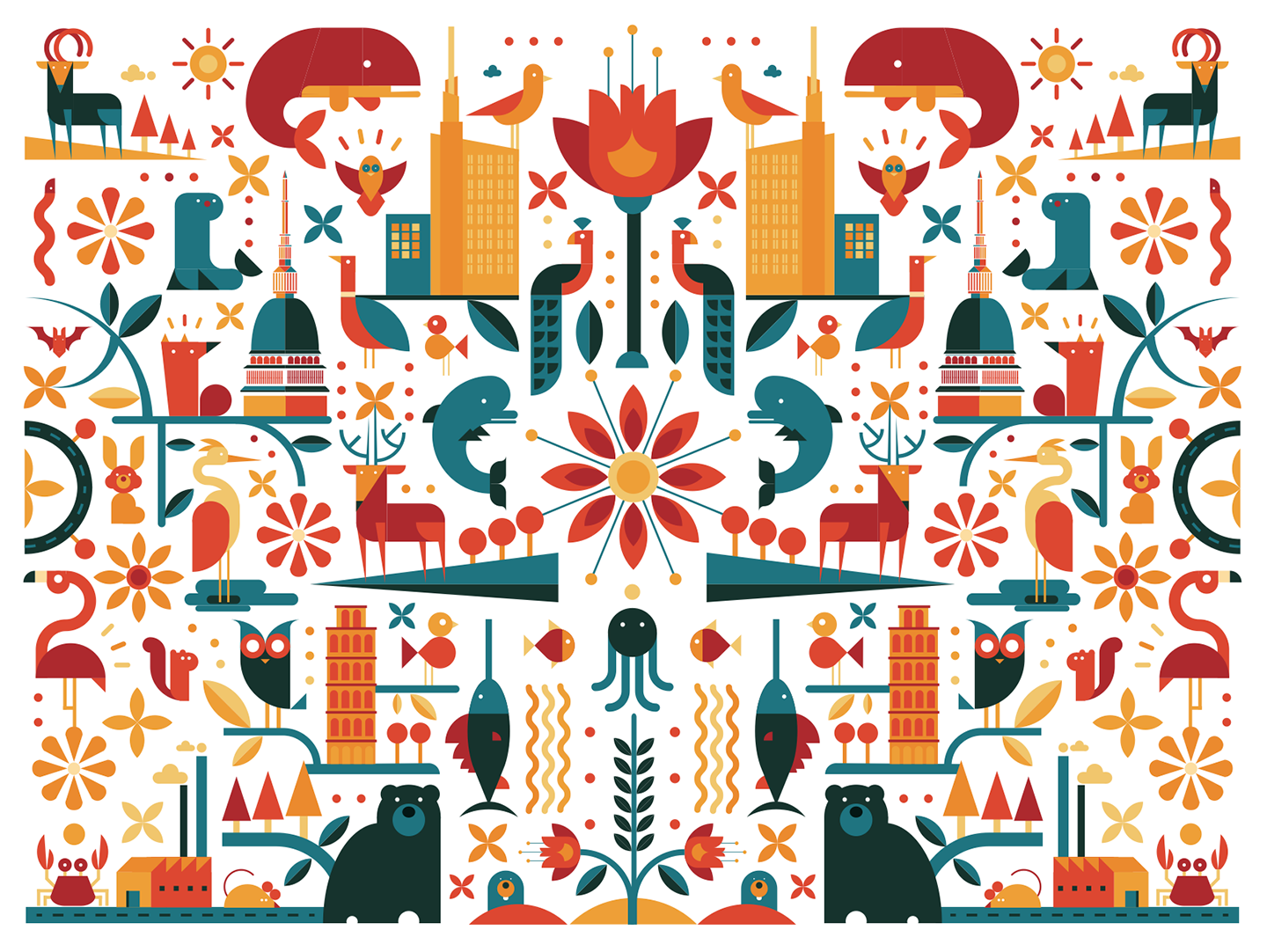 During the event I was asked to draw live with Adobe Illustrator, trying to visualize what speakers was saying.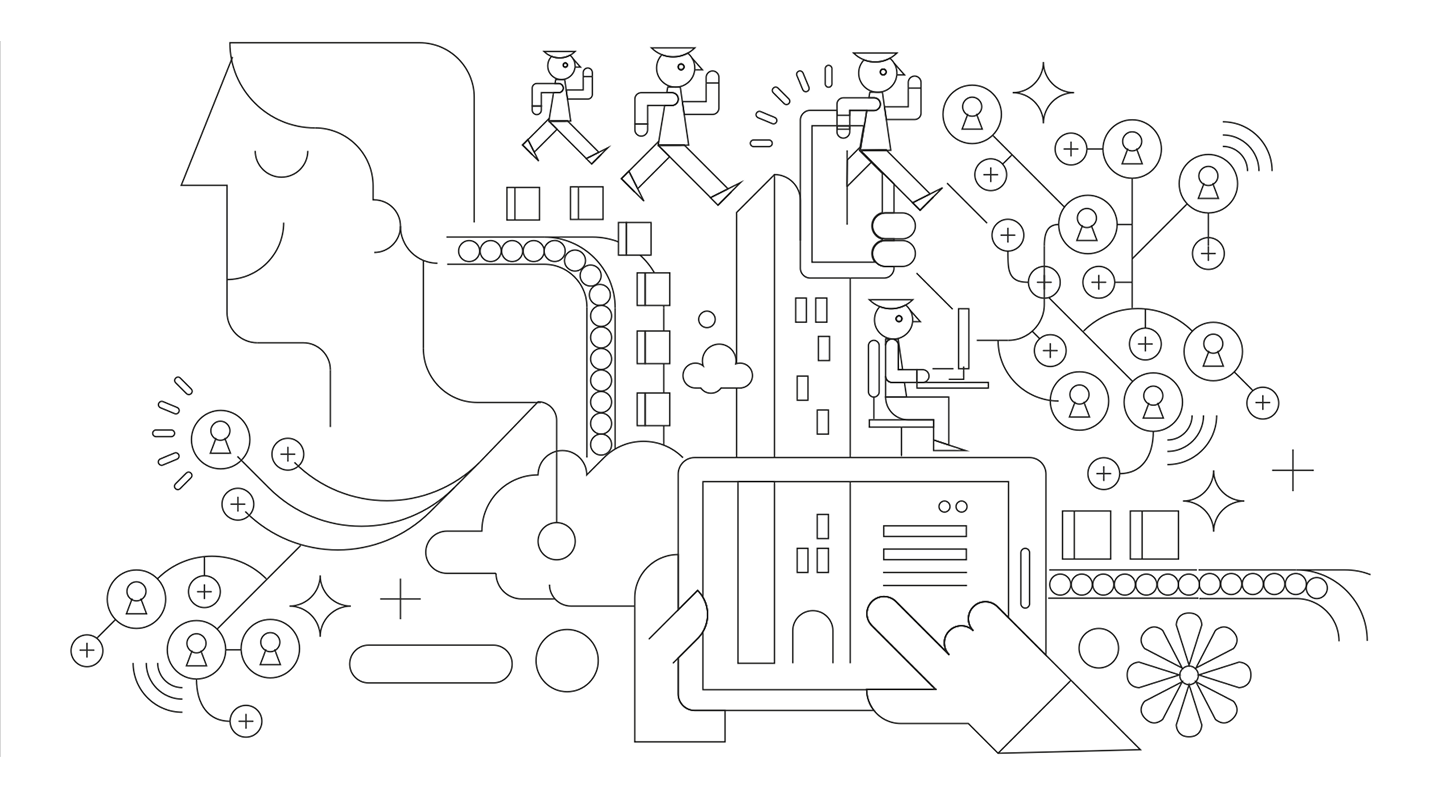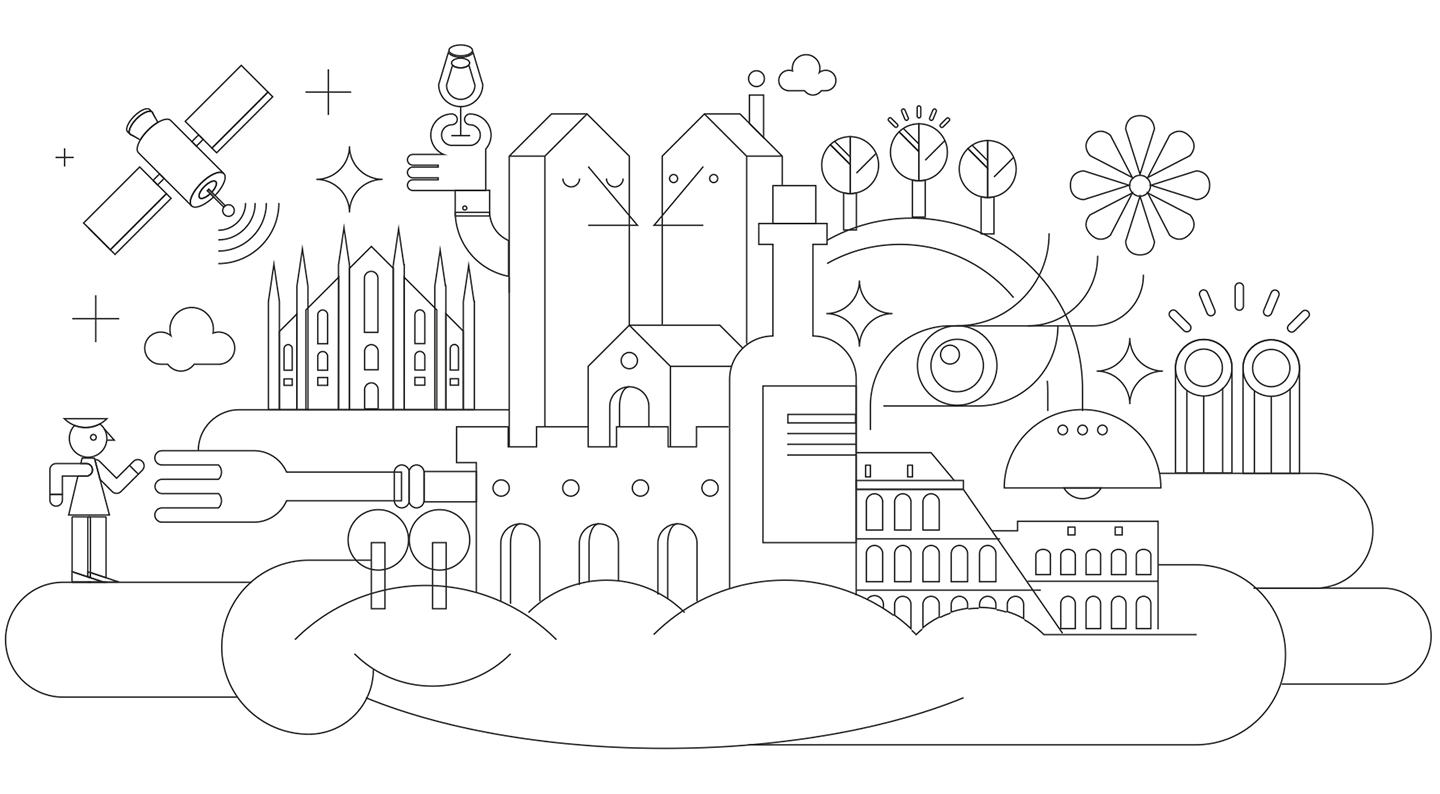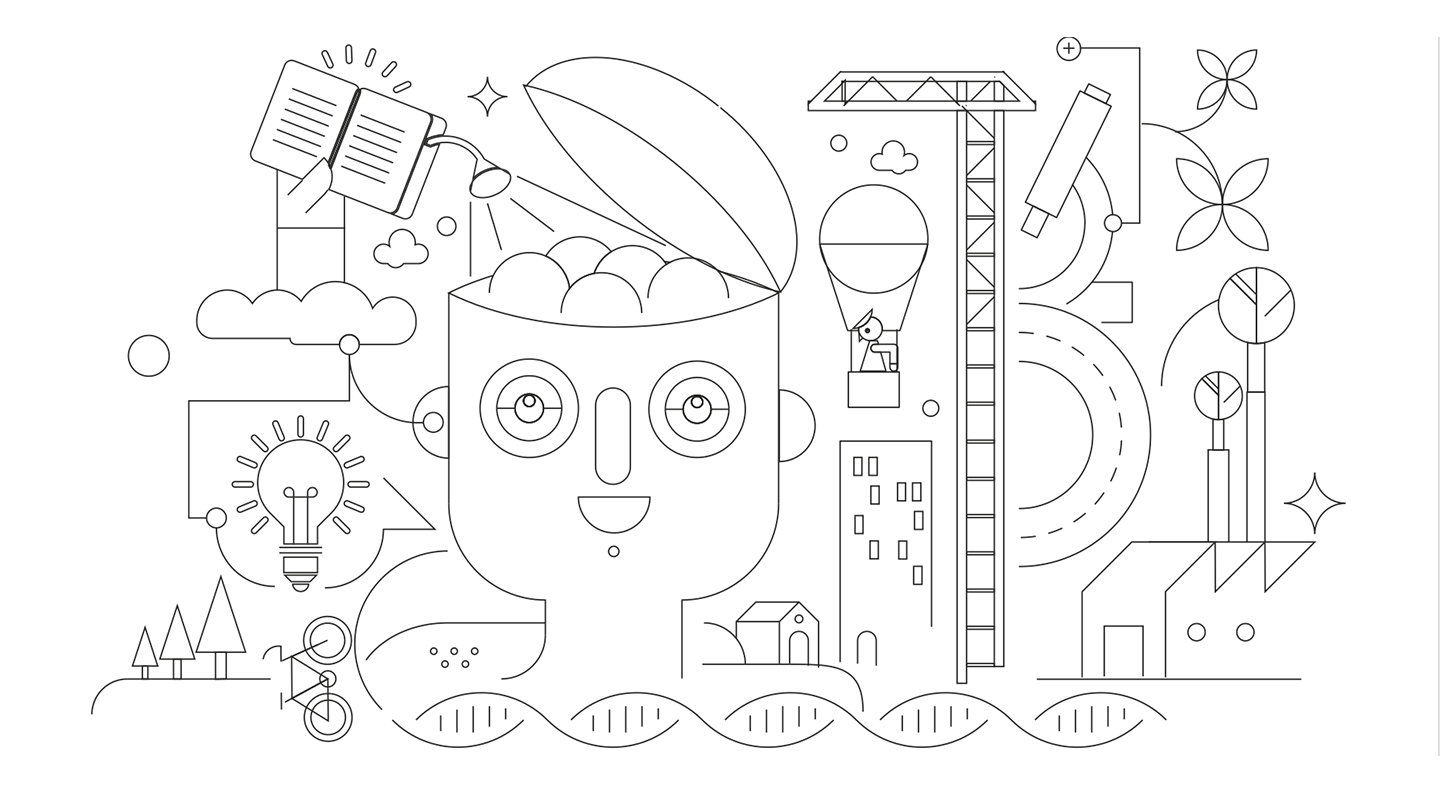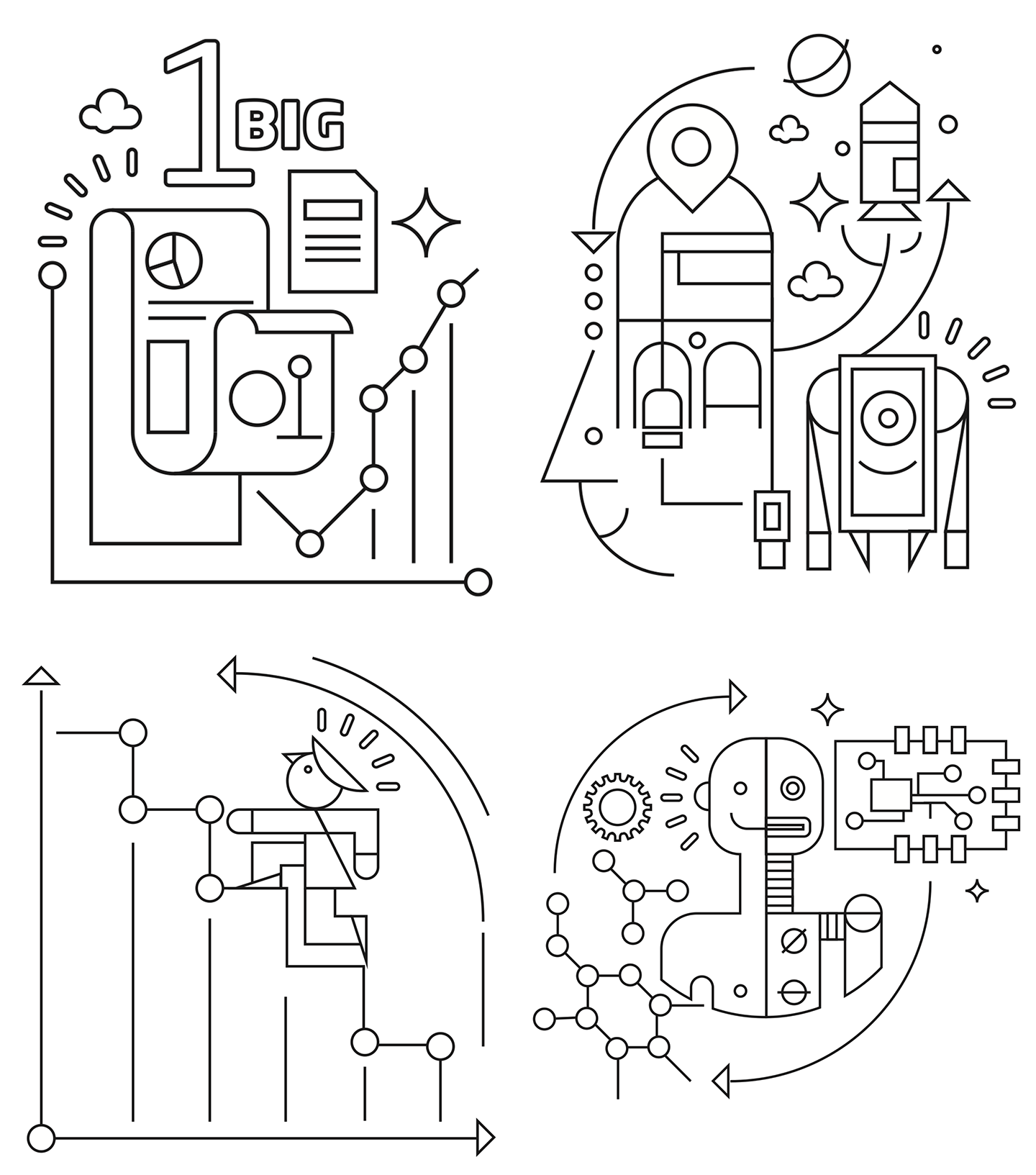 Event these were painted live by plotters and coloured during the event.
And here are some photos of the event.