Banzai Venue
Wall and animation created for opening of Banzai new venue in Milan.

Banzai is the leader of the e-commerce in Italy. For the opening of their new venue in Milan, they asked me to illustrate a wall explaining the whole process of e-commerce, from orders to delivery.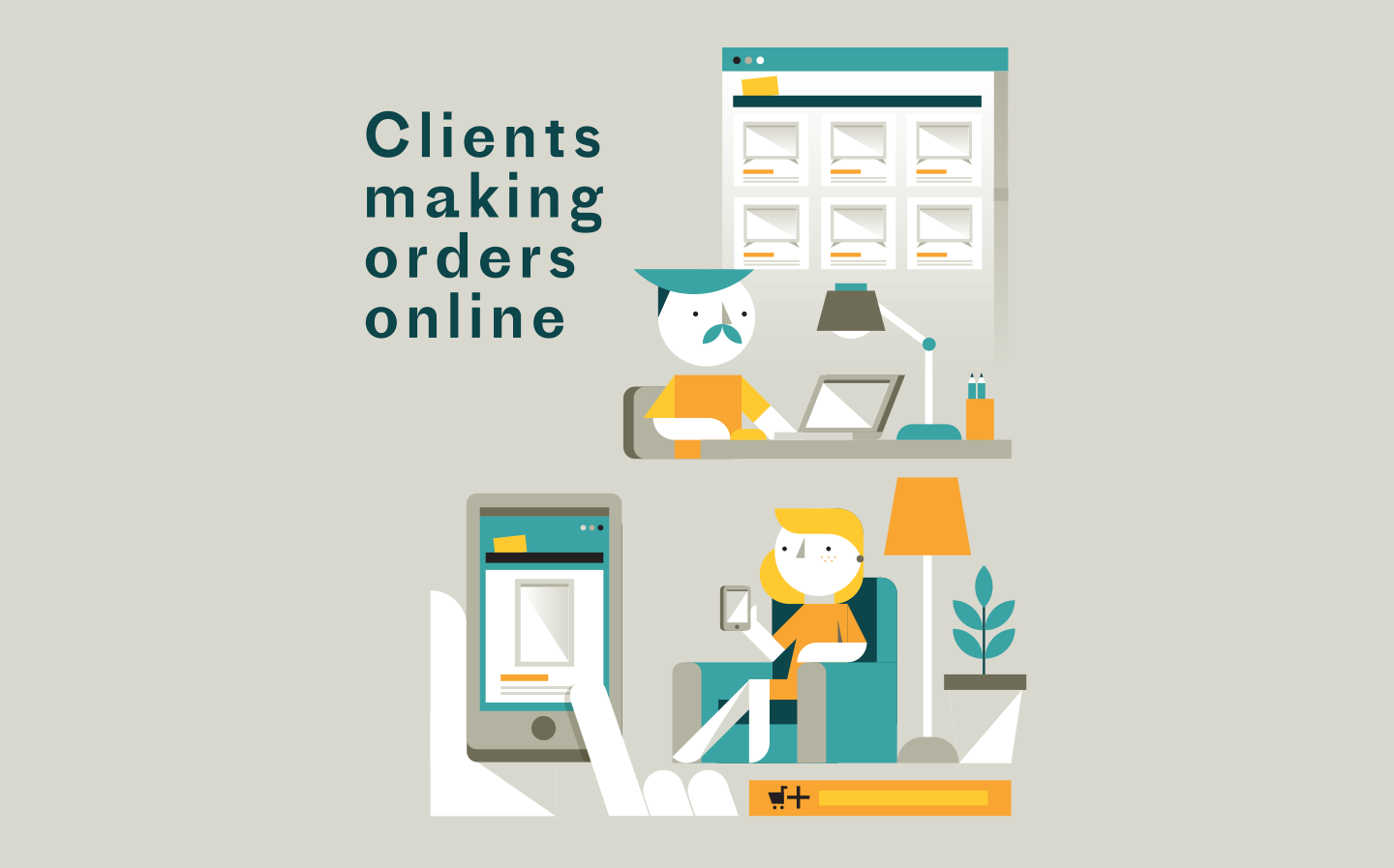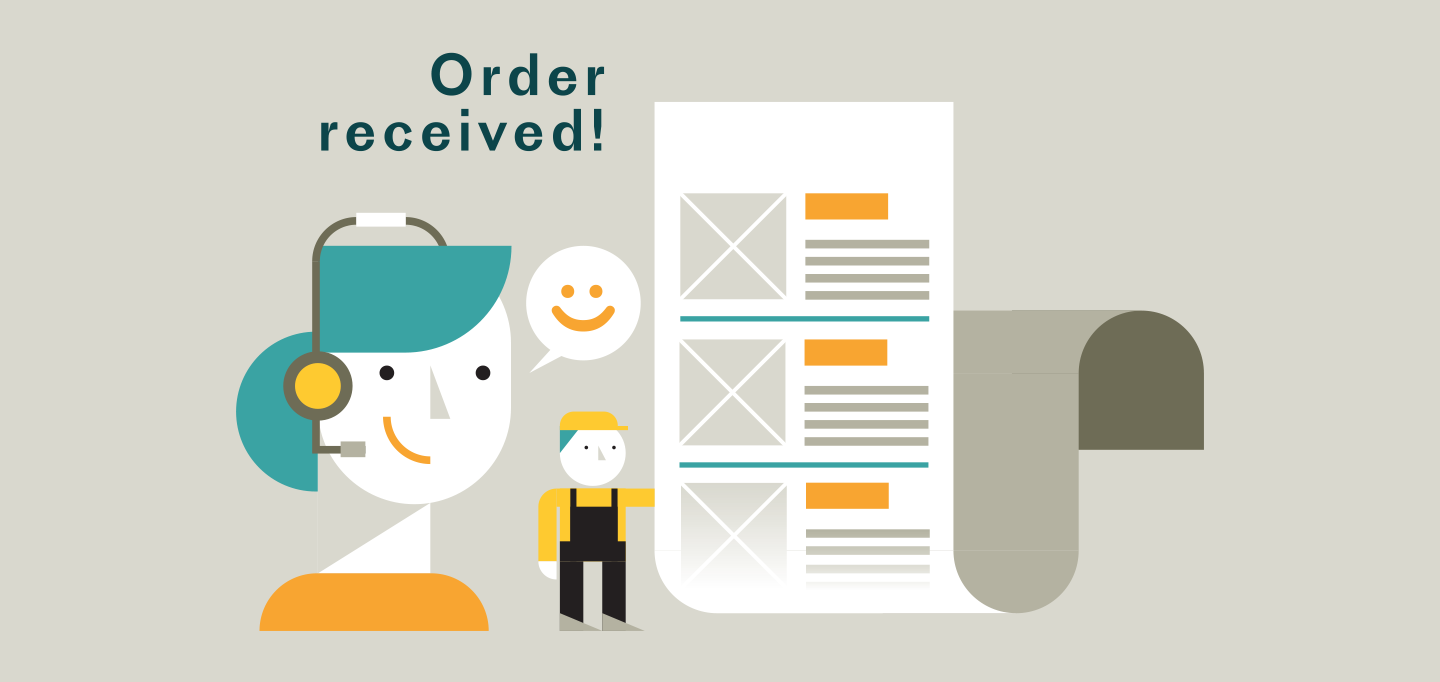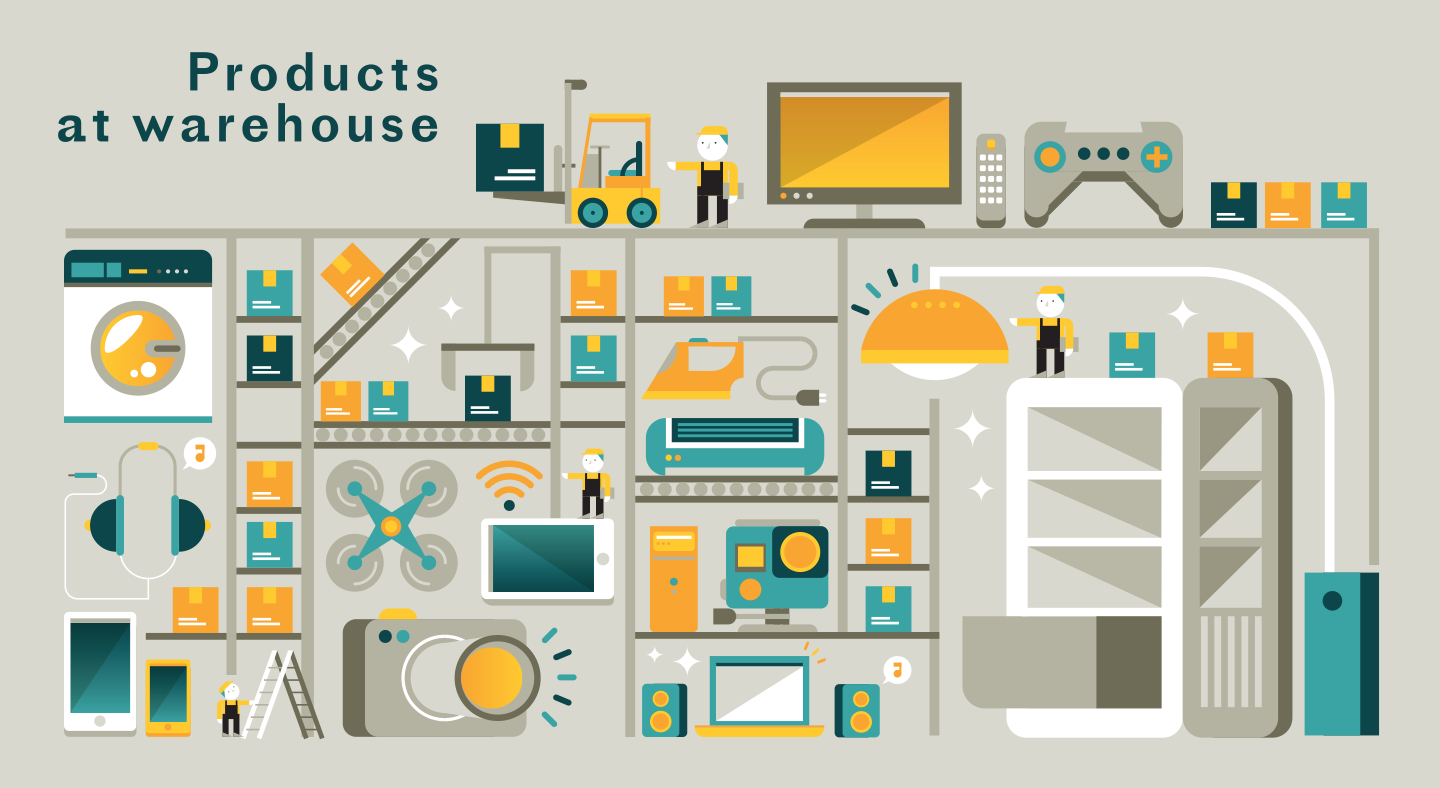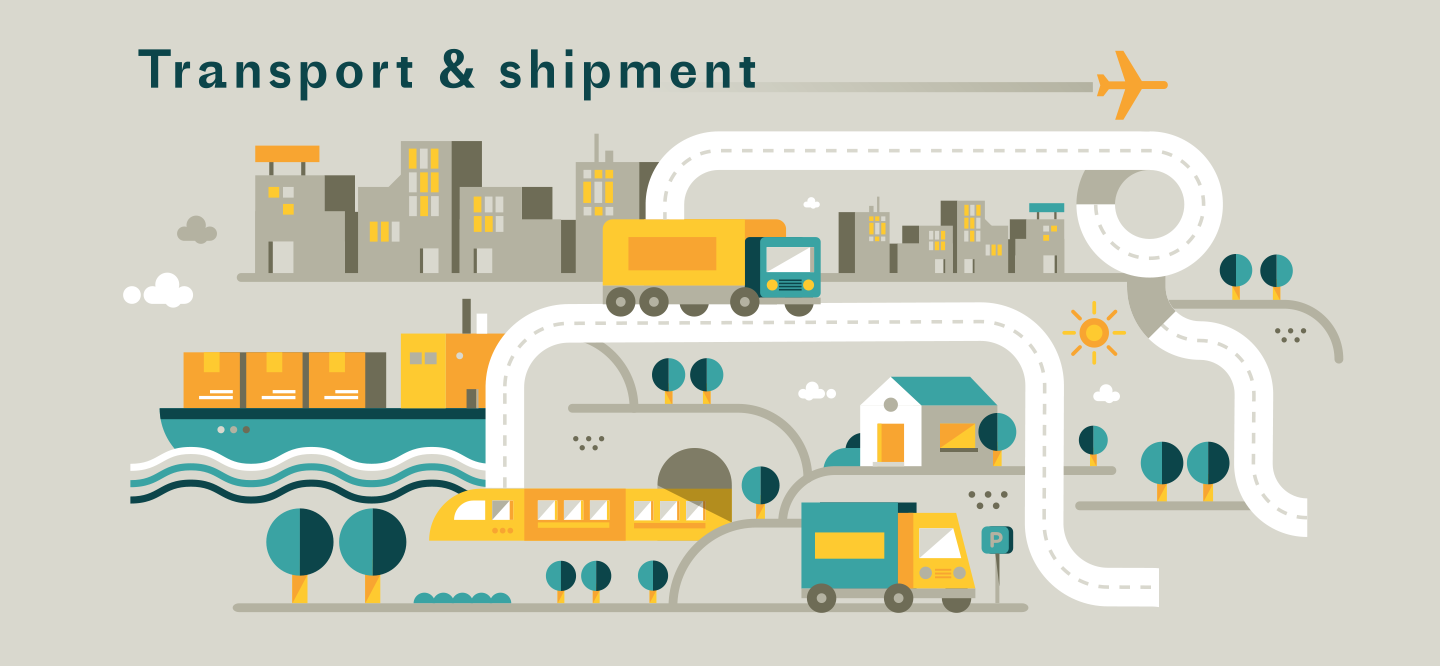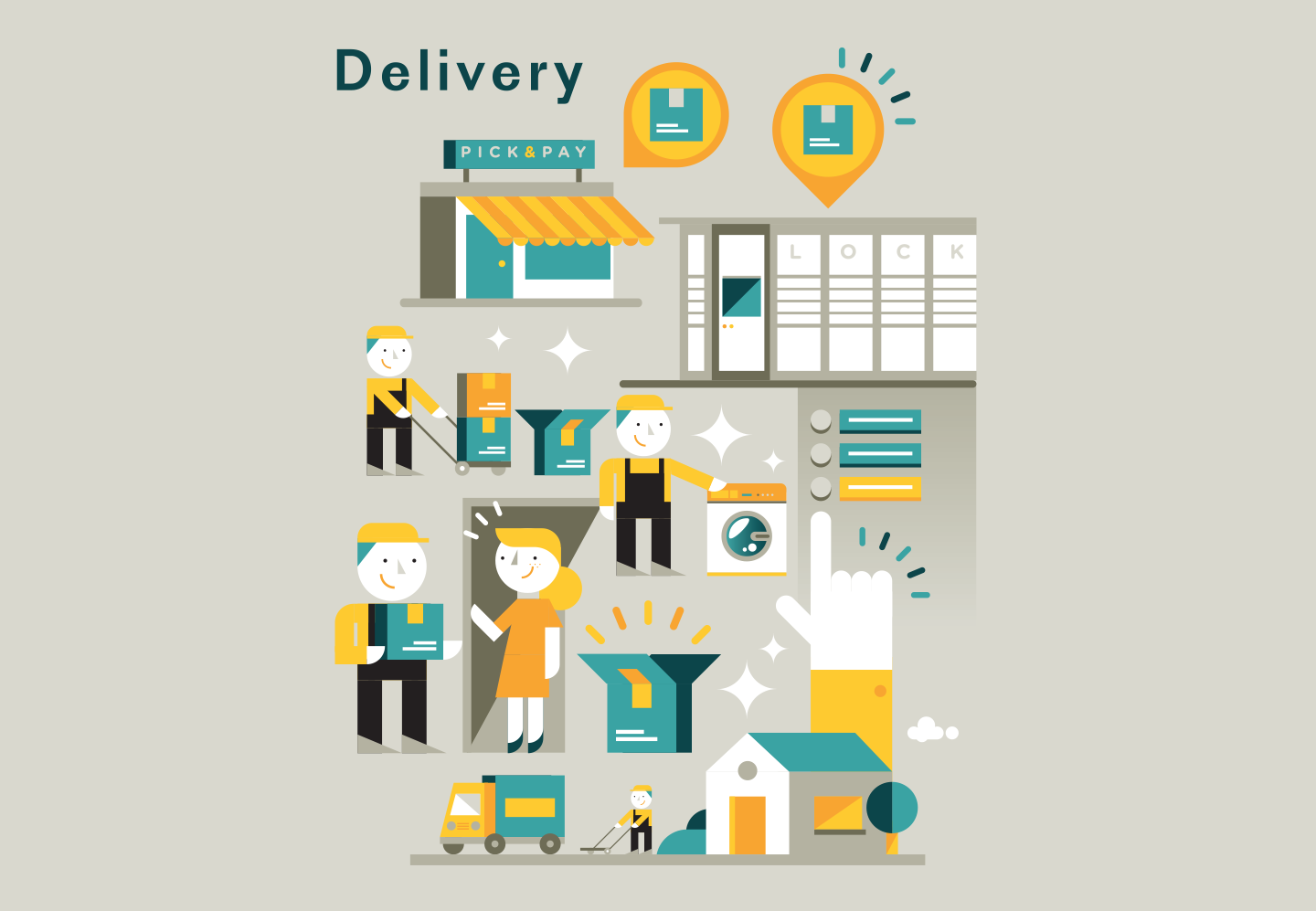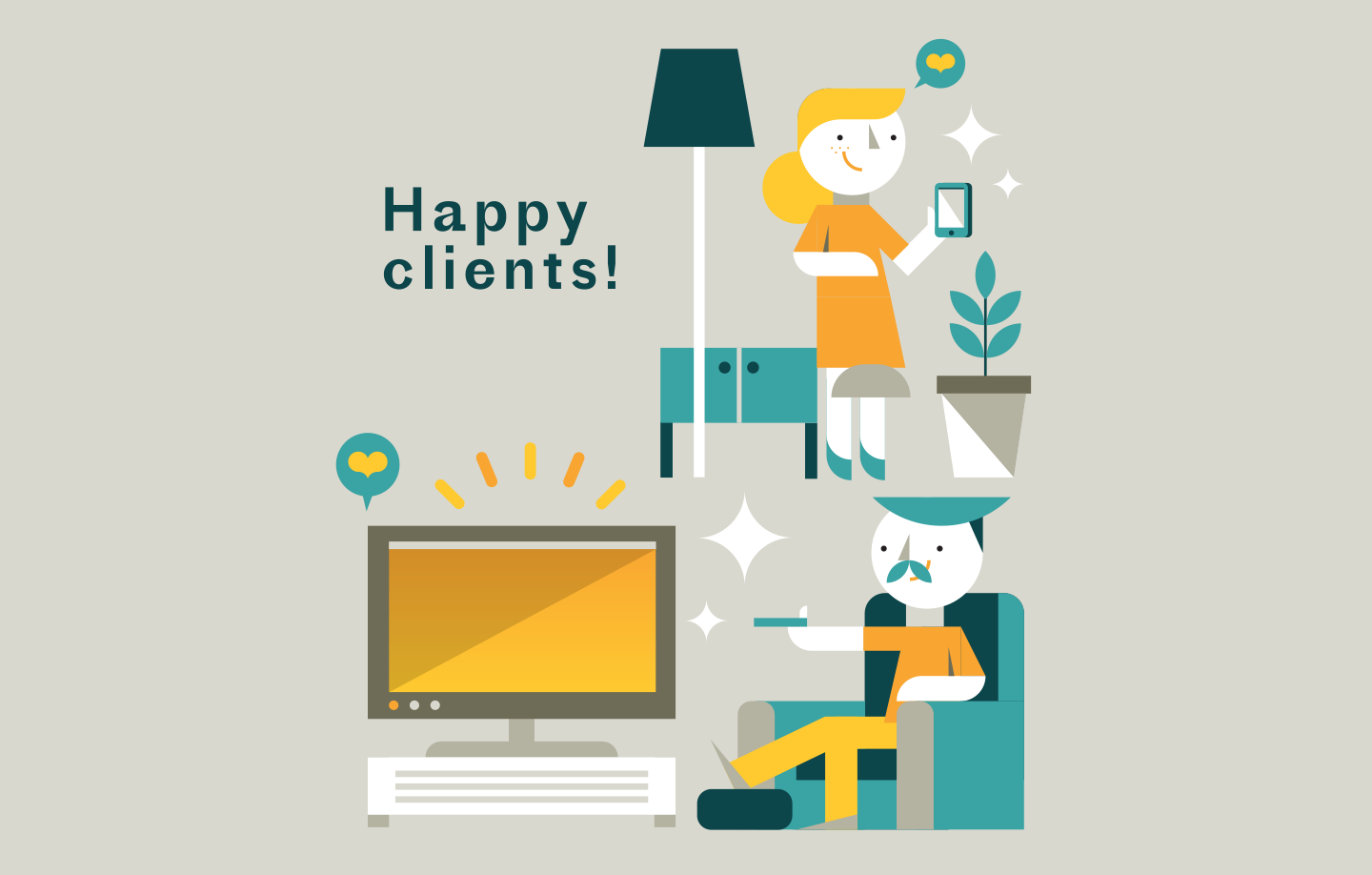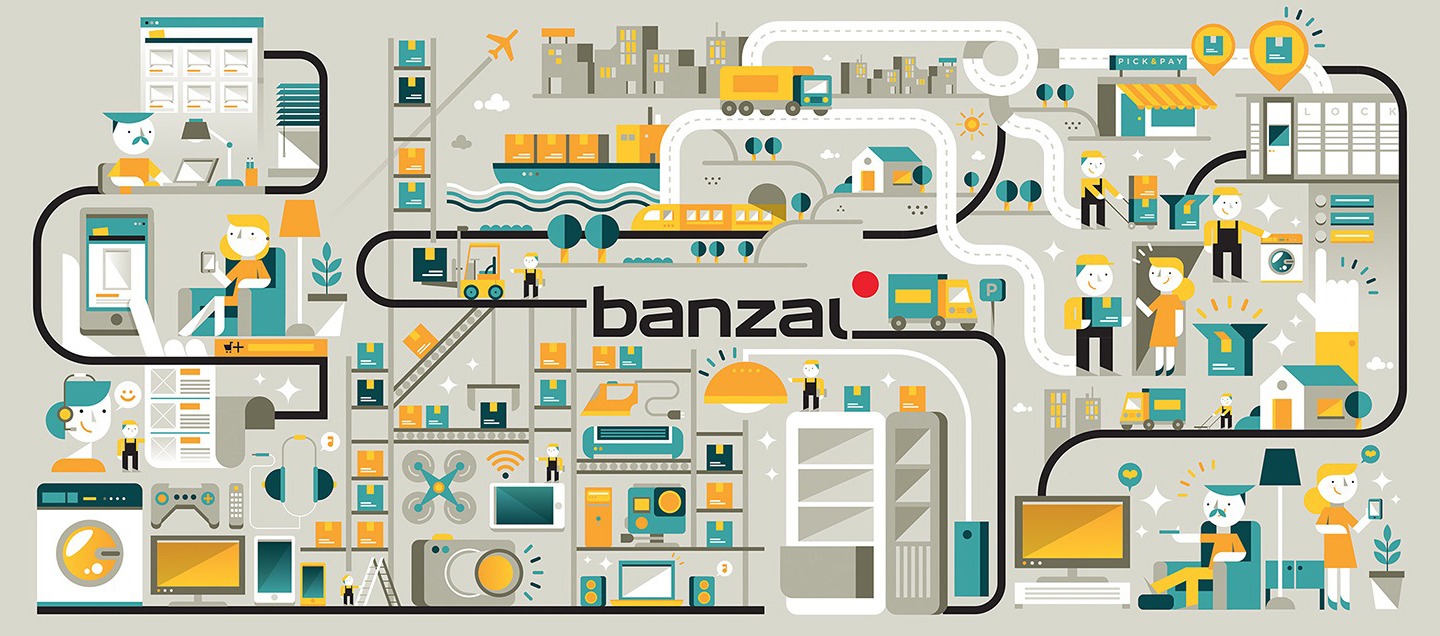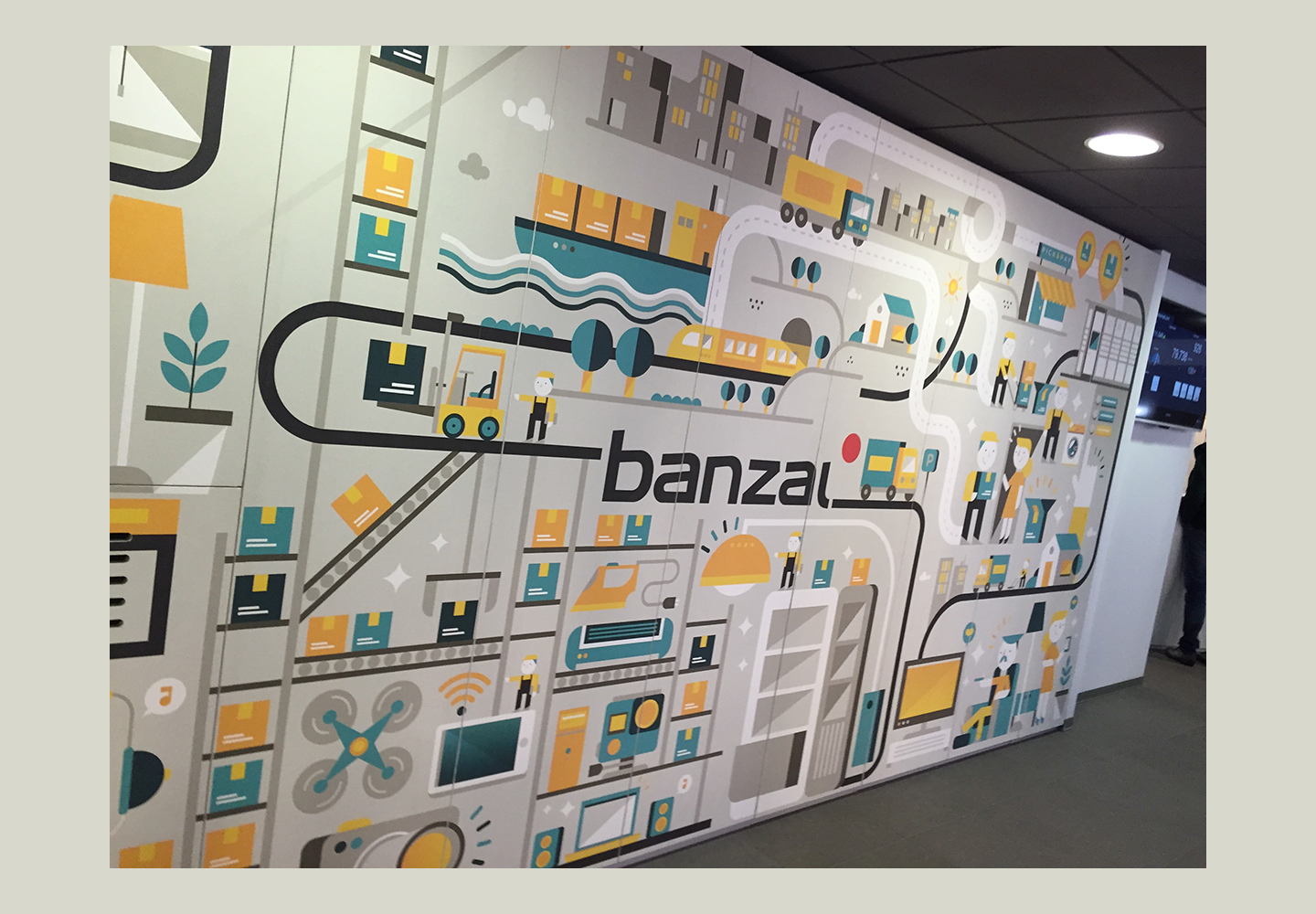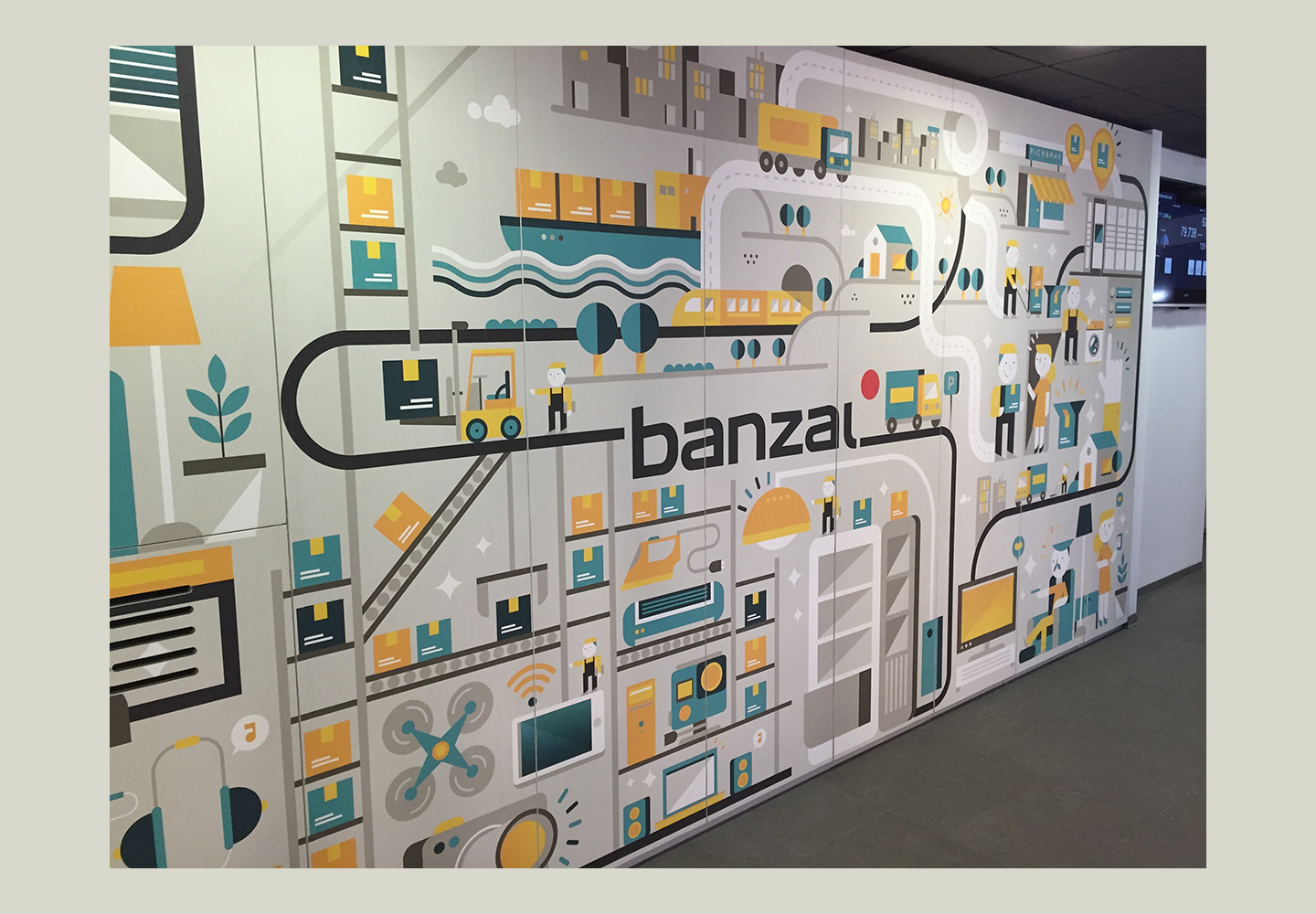 Beyond the wall we decided to animate the whole illustration and use it to cover columns of the building.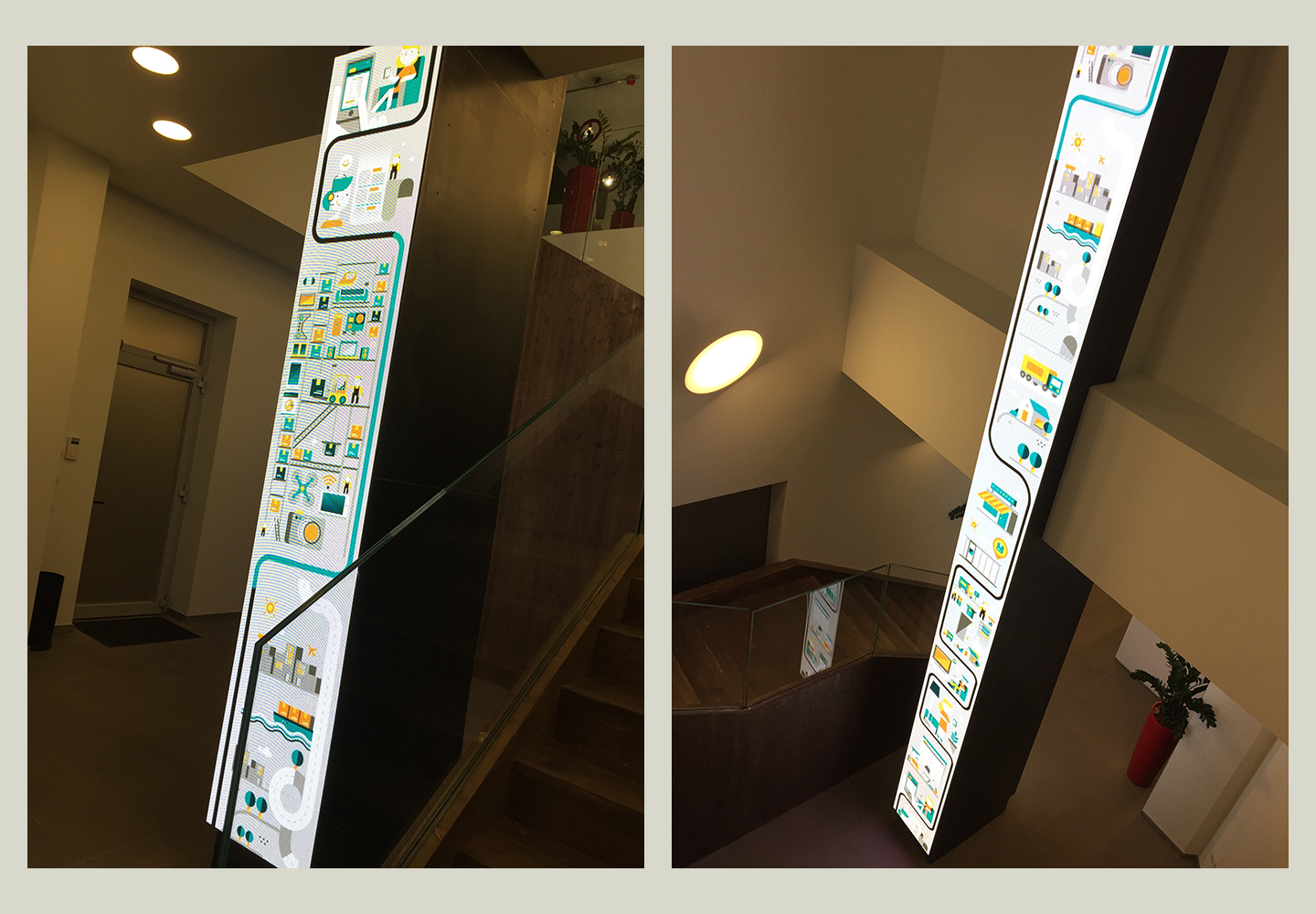 Animation was made by the great Siouxsie aka Susanna Basone (
http://susannabasone.tv)